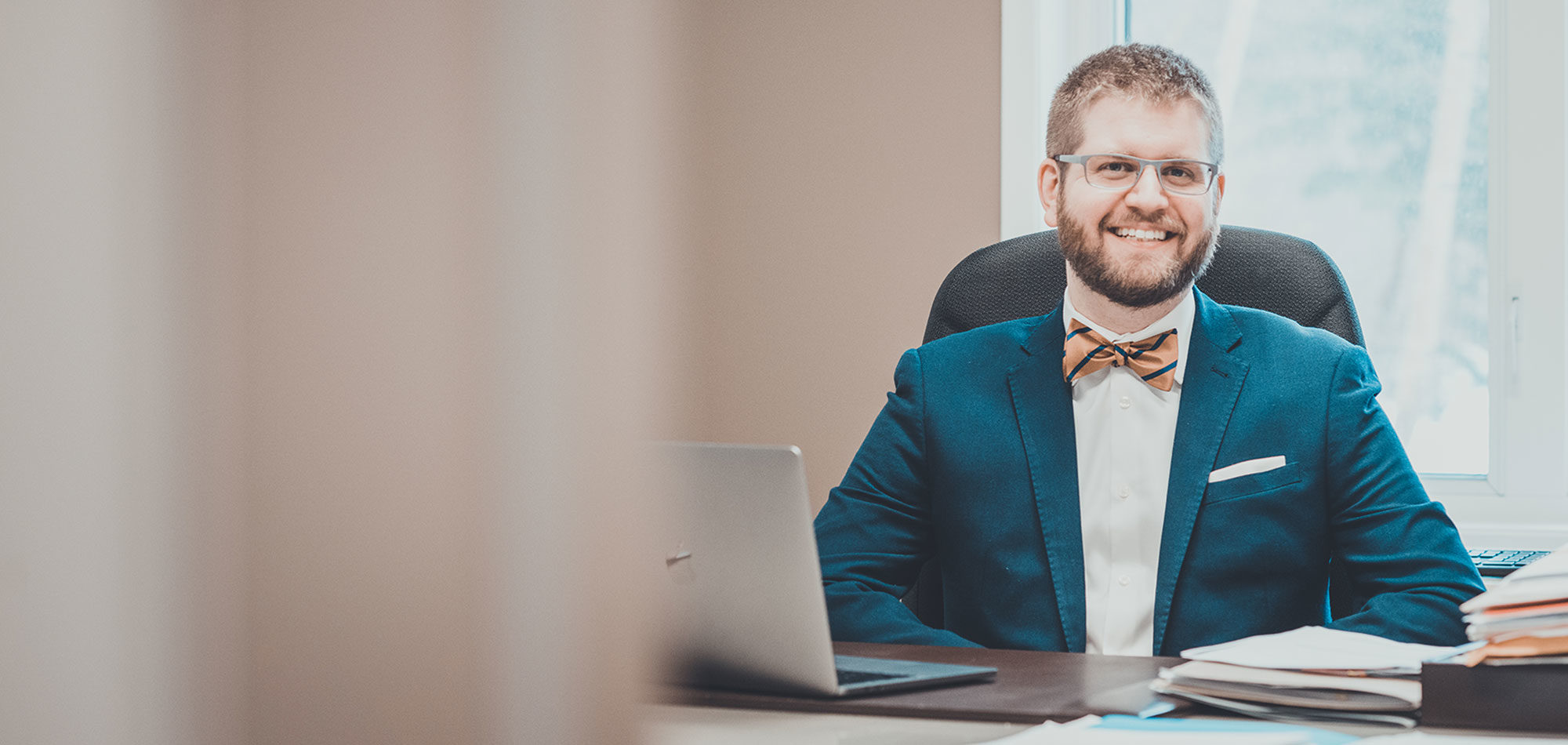 Before beginning his legal career in 2017, Paul had previously received a Bachelor of Arts and a Bachelor of Education from Memorial University, and he was running his own small business in the St. John's area. Paul graduated with a Bachelor of Laws from the University of Leicester (England, UK) in 2019, and received his certification to practice law in Canada by the National Committee of Accreditation in 2020.
Paul joined the firm as an Articled Clerk in 2020, and continued with the firm as an Associate Lawyer after his Call to the Bar in 2021. Paul practices many areas of law including civil, criminal, family, and personal injury, with a focus in litigation and alternative dispute resolution. Paul has appeared before the Provincial and Supreme Courts of Newfoundland & Labrador, administrative tribunals such as the Residential Tenancies Board of Newfoundland & Labrador and the Social Security Tribunal of Canada, and extra-judicial mediations. Paul is currently an active member of the Atlantic Provinces Trial Lawyers Association and a Notary Public for Newfoundland & Labrador.
Paul lives in St. John's with his partner, Kristina, and their two cats, Robin and Wally. Outside the firm, Paul holds the rank of Lieutenant(N) and parades with 3 Royal Canadian Sea Cadet Corps Terra Nova, located in St. John's.